Teeth Cleaning and Dental Hygiene
---
Prevention is one of the best ways to maintain good oral health and avoid dental problems. The experienced Cherry Creek dentists at DeWitt Dental Associates look forward to meeting you and developing an individualized plan for achieving your best oral health.
The Importance of an Effective Teeth Cleaning and Dental Hygiene Routine
The three basic general dentistry habits you should adopt to achieve and maintain good dental health are:
Brush your teeth at least twice a day. Our dentists recommend using a soft-bristled toothbrush to protect your enamel and gums. Holding the toothbrush at a 45 degree angle to your gums, move the bristles back and forth in short strokes across each tooth. Don't forget to brush the back of your teeth and your tongue. The American Dental Association recommends brushing for 2 minutes, 2 times a day.
Floss your teeth once a day. It's virtually impossible to effectively remove the bacteria harbored between your teeth with your toothbrush bristles. Flossing is essential to remove this bacteria, and to prevent decay and gum disease.
Visit the dentist for routine cleanings and exams. Our experienced hygienists will clean and polish your teeth, removing plaque buildup you cannot remove with your home routine. Our dentists examine your teeth and entire oral cavity to look for signs of dental problems or disease, and to generally make sure your oral health is in good order.
There are many other good habits for dental health. Not smoking is important not only to prevent teeth stains, but to promote the health of your gums and entire body. Eating a balanced, nutritious diet is also important to your oral health. Ask our dentists for personalized recommendations to enjoy your best dental health.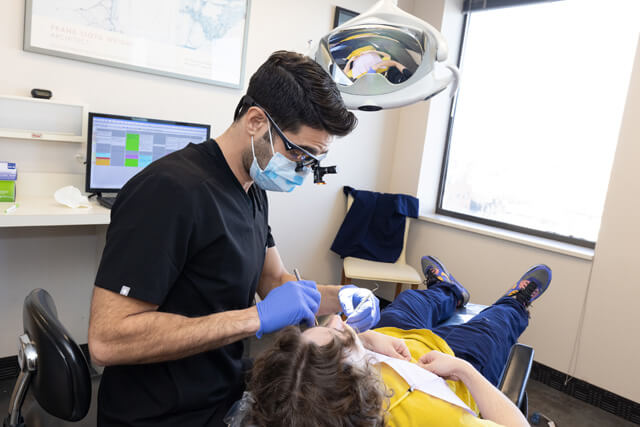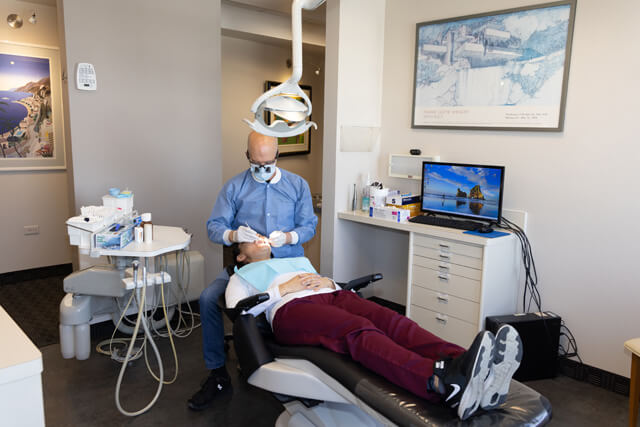 The Value of Lifelong Oral Hygiene
These days, most people have their natural teeth for longer than people did in the past. People are living longer and dentistry has advanced so that the preservation of natural teeth is the norm. Teeth cleaning and dental hygiene is essential to the maintenance of healthy teeth and gums. By sticking to your at-home dental hygiene and routine dentistry cleanings, you can:
Prevent dental problems, such as gum disease
Prevent tooth loss
Get treatment for dental problems in their early stages
Keep your teeth as white and stain-free as is possible without teeth whitening
The dentists and entire staff at DeWitt Dental Associates are wholly committed to finding individualized solutions to your dental problems, concerns and goals. We provide advanced care combined with highly personalized services. Whether you've gotten behind on your dental visits or are just looking for a new dentist, we are excited to meet you and begin developing your plan to achieve outstanding dental health.
If you live in or around the Cherry Creek area or elsewhere in Denver and are searching for an experienced, compassionate dentist to provide state-of-the-art care, then please call DeWitt Dental Associates at 303-321-5656. If you have a specific question or would just like to meet us and see the office, we offer a complimentary initial consultation to do so.