Dr. Michael DeWitt, DDS, MA
Specializing in Sedation and Same Day Crowns at our Cherry Creek location in Denver, CO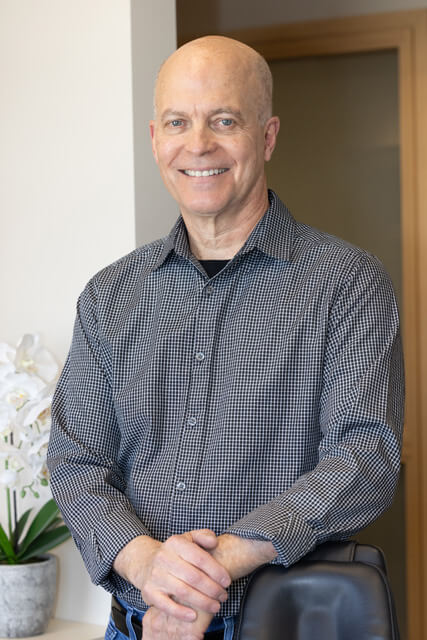 About Dr. DeWitt
Dr. Michael DeWitt started DeWitt Dental Associates in 1986 and has been serving the Cherry Creek and Denver communities ever since. He has 35 years of Sedation Dentistry experience and 20 years experience with Same Day Crowns.
He is a Colorado native and attended Cherry Creek High School, received his B.A. at the University of Colorado in Boulder, his M.A. at Pepperdine University in Clinical Psychology, and his D.D.S. at the University of Colorado Dental School. He did an advanced residency at University Hospital in Denver and received training in sedation, hospital dental care, and advanced clinical dentistry.
In addition to his private practice, Dr. DeWitt has treated many developmentally disabled children and adults in the operating room for their dental needs where they otherwise  would not have any dental care.
Dr. DeWitt considers himself fortunate to have his only daughter, Nicole, as his office manager and considers his practice as one big family.
Personal Interests
When not at work, Dr. DeWitt enjoys downhill skiing, biking, and working out at the gym. He also had the honor of receiving a full scholarship in gymnastics while attending the University of Colorado and was an All American in high school. He was an instructor at his parent's gymnastics school for many years and now spends most of his time at his dental practice.