DeWitt Dental Associates
General, Family & Cosmetic Dentist
PREMIER DENTISTRY FOR CHERRY CREEK AND THE SURROUNDING DENVER AREA
You deserve to enjoy a beautiful smile and your best oral health. Our experienced Cherry Creek and Denver area dentists and dental staff have the advanced training and extensive experience to help you achieve the goals you have for your teeth, gums and smile. If you are ready to stop feeling embarrassed about your smile and to restore great oral health, please call DeWitt Dental Associates at 303-321-5656.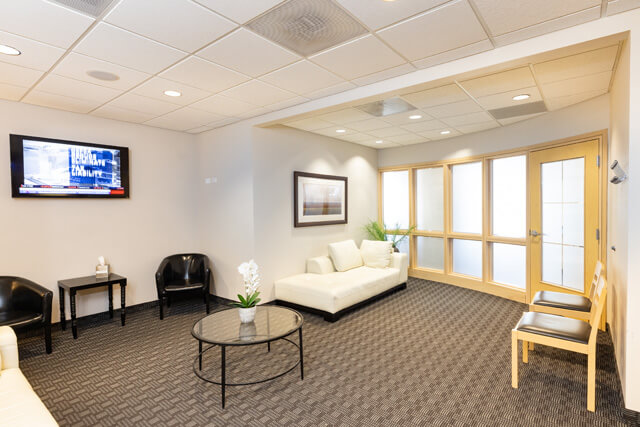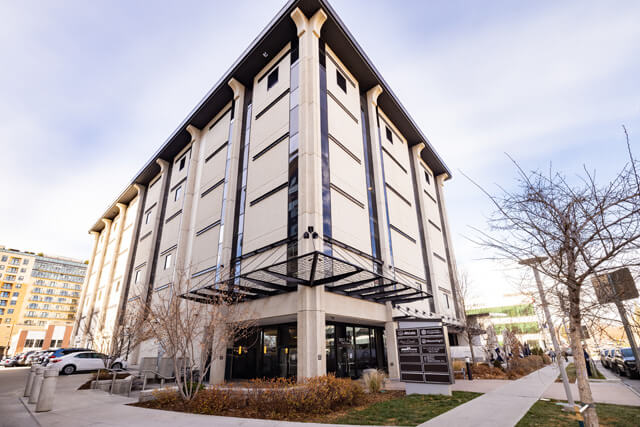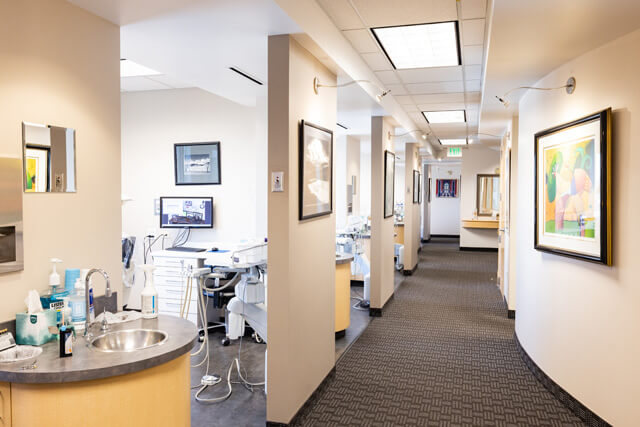 An Advanced Dental Practice Focused on Your Complete Oral Health
Our experienced dentists offer comprehensive dental treatments so that your teeth and gums will be healthy and strong, and your smile beautiful. We offer a wide range of dental services, and our practice areas include:
Whether you are searching for a dentist to provide your routine cleanings and exams, or if you are looking for more specialized services such as porcelain veneers or tooth replacement, our dental office can provide the state-of-the-art, effective dentistry you deserve.

All of our dentists participate in continuing education and industry conferences. We bring our knowledge of the latest dental technologies and techniques to our patients. We are committed to helping you achieve and maintain excellent dental health and a smile you are proud to share. As experienced dentists and hygienists, we can fulfill dental needs ranging from routine to complex.
Highly-Rated by Our Patients
We have an average rating of 4.9/5 based on 226 third-party reviews

We love Dewitt Dental! The best dentist I have ever gone to! My husband and I have been going to them for 10 years. They are confident, conservative with treatment and won't do unnecessary dental work, great with their clients and office is very clean.
– Erin
Google Review

So happy with my experience at Dewitt Dental, receiving an implant that has taken nearly five months. Both Dr Mike and Dr Dewitt cared for me professionally and I couldn't be happier with the end result. This was a front tooth, so important for my smile and confidence in public. Looking forward to going to work today!
– Brian
Google Review

I have been very happy with my experience with Dr. DeWitt and all his staff. They respect your time, care about your comfort and most importantly care about the health of your teeth.
– Chip
Google Review

In over 5 years of going to Dewitt Dental, I've only had positive experiences. Everyone at Dewitt is kind and gentle, and more importantly, non-judge mental. They're only there to help, and that's what they do best! I highly recommend Dewitt to anyone, especially if you have fears, or are hesitant.
– Jason
Google Review
Comprehensive, Gentle Dental Care for Anxious Patients
If you deal with dental phobia or experience anxiety at the dentist, we want to provide you with a relaxing, welcoming and comfortable dental experience. Our friendly staff is committed to providing you with outstanding service, and our dental hygienists are highly qualified to provide effective, gentle care using advanced technology. Our experienced sedation dentists can provide nitrous oxide gas or IV sedation to patients who need extra help to feel relaxed during dental appointments.
Our dentists treat your general, cosmetic and restorative dental problems, such as:
Missing teeth
Cracked, broken teeth
Stained teeth
Tooth decay
Gum inflammation
Without proper dental treatment, these issues may progress into larger problems. Even if you haven't been to the dentist in years, our experienced dentists can help you live without the burden and embarrassment of missing or damaged teeth, or oral health problems. If you are searching for an experienced, caring Denver area dentist, please contact DeWitt Dental Associates to schedule a consultation.
DeWitt Dental Associates
Monday 9AM–5PM
Tuesday 9AM–5PM
Wednesday 9AM–5PM
Thursday 9AM–5PM
Friday 9AM–5PM
Saturday Closed
Sunday Closed