Cosmetic Dentist in Denver
---
Feeling unhappy about your smile can make interacting with people uncomfortable. You may feel self-conscious and less confident because of your smile. These things can affect your professional and personal life. With our Cherry Creek cosmetic dentistry services and financing, you can have the attractive smile you have always wanted and that you deserve. To schedule a consultation with one of our experienced cosmetic dentists, please call DeWitt Dental Associates at 303-321-5656.
Cosmetic Dentistry at DeWitt Dental Associates
At our dentistry practice, we believe each of our patients deserves the confidence that a great smile can provide. We are committed to developing an individualized treatment plan to create your most attractive smile. Our cosmetic dentistry services include:
When you visit our office for your cosmetic dentistry consultation, one of our experienced dentists will perform a comprehensive exam to evaluate your teeth, gums and bite. Visit our cosmetic dentists and discuss what you would like to change about your smile. We can then identify the dental treatments that are options for creating the smile appearance you want. It is never too late to get the smile you have always dreamed of. With our payment and financing options, a glamorous smile is more accessible than ever before, and we will help you choose the specific treatments that match your budget, smile problems and expectations of results.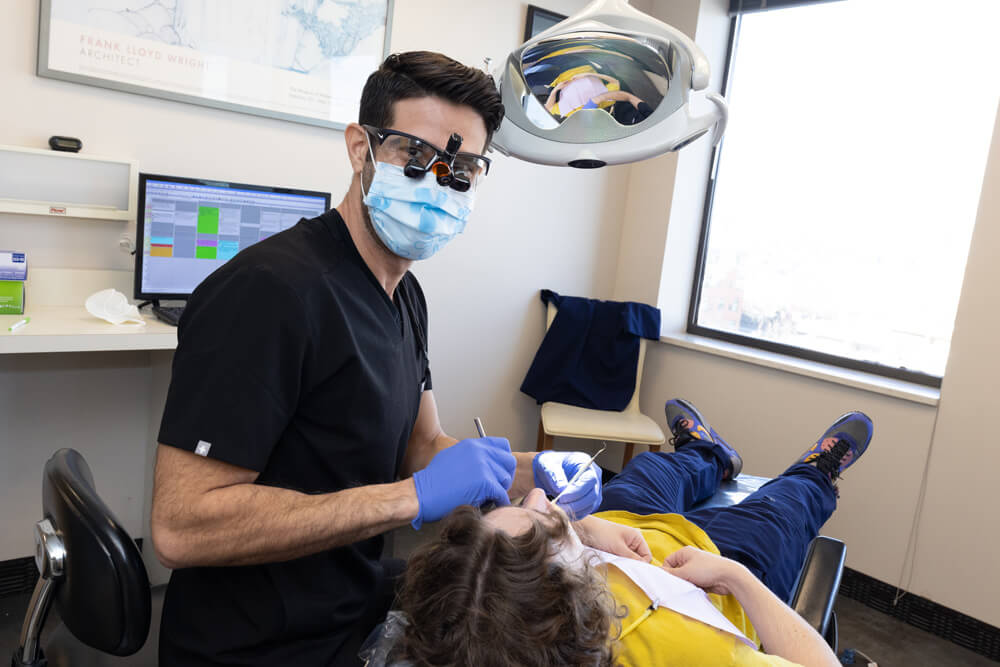 Cosmetic Dental Problems We Treat
No one is born with perfect teeth. There are many common cosmetic dental problems that may be making you feel unhappy with your smile, and we can tell you about all of your treatment options. Our cosmetic dentistry services can improve your smile by addressing issues such as:
Stained, discolored teeth
Cracked teeth
Worn teeth
Missing teeth
Damaged teeth
Gaps between teeth
Crooked teeth
Misshapen teeth
Using laser dentistry and other advanced equipment, our cosmetic dentists provide care that is effective, minimally invasive and as painless as possible. We also provide IV sedation and nitrous oxide for patients who are very anxious about their appointment or have a dental phobia. We are committed to providing high-quality dentistry in a comfortable, relaxing and state-of-the-art environment. Visit our office to learn more about us and to see if our luxurious office setting is the right way to get the enjoyable, stress-free dental appointments you want.
To schedule an individualized consultation with our experienced and caring Cherry Creek cosmetic dentists, please contact DeWitt Dental Associates today.