CEREC Dentistry in Denver
---
If you suffer from damaged teeth, you know you need to see a dentist, but you may be concerned about numerous lengthy office visits. If this has caused you to put off seeing a dentist, we have great news. You may be a candidate for treatment using our quick, convenient, in-office dental restoration technology. Imagine having a new smile in just an hour or two! If this sounds too good to be true, please contact DeWitt Dental Associates in Denver today at 303-321-5656 to learn more about our exciting CEREC technology.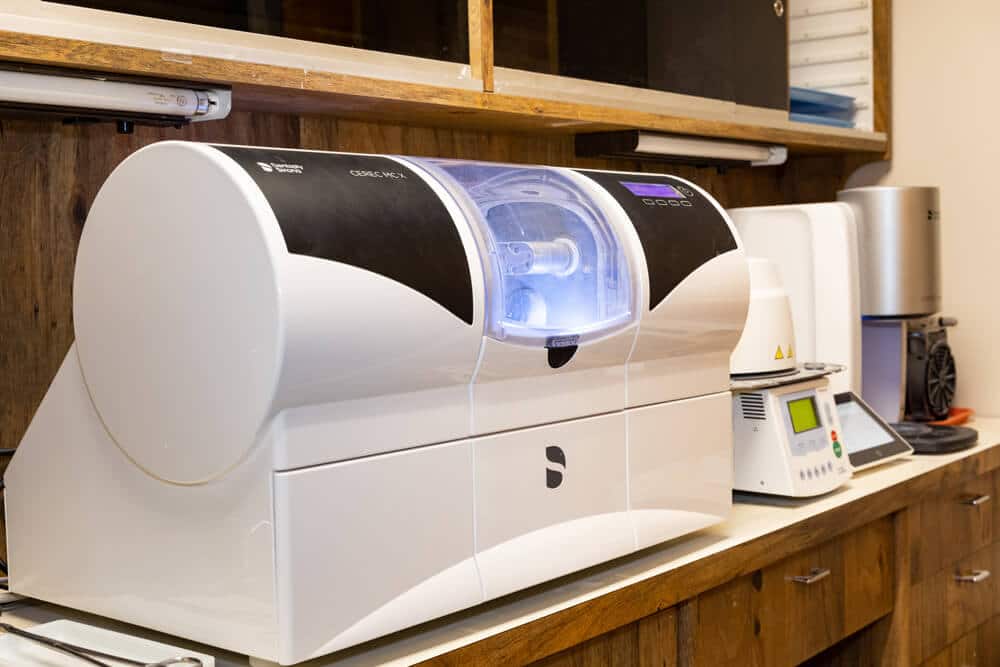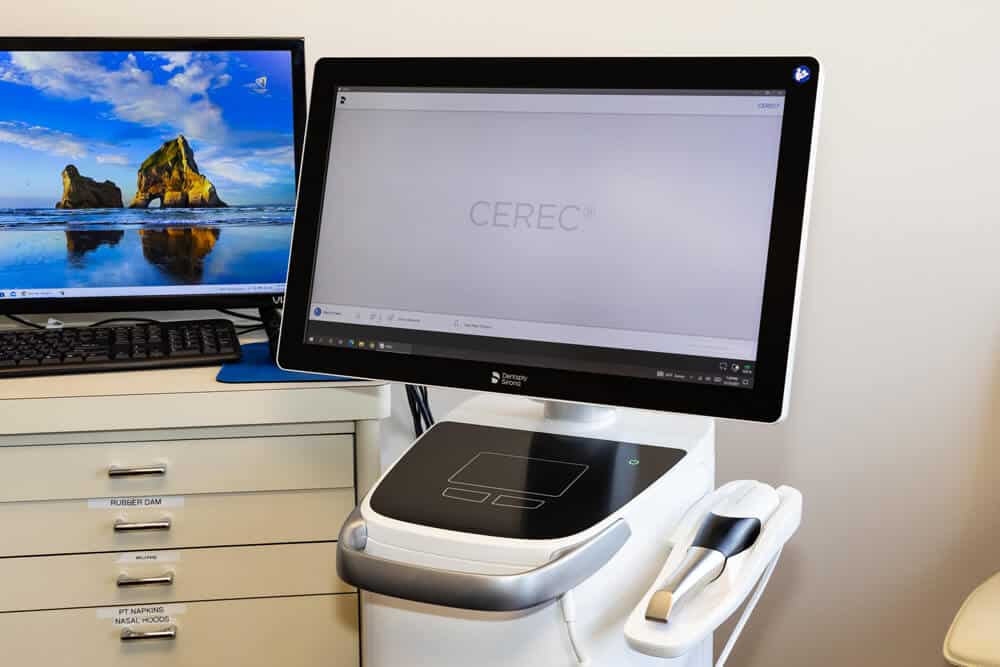 CEREC stands for Chairside Economical Restoration of Esthetic Ceramics, and the name says it all. Developed by Swiss researchers in the 1980s, CEREC allows a cosmetic dentist to measure your mouth and fabricate custom crowns while you wait. The procedure can be as simple as crafting just one crown, or it can be part of a more comprehensive smile makeover. No more taking bite impressions and sending them off to a lab: CEREC gives you the restorations you need in a fast, economical manner that works with your busy lifestyle.
The process is simple:
One of our experienced cosmetic dentists will take detailed scans of your teeth and gums using an intraoral camera.
Next, the dentist will use the measurements to build a virtual 3D model of your teeth with specialized software.
Your dentist will then build up a model of the restoration or restorations you need, exactly matched to fit the model of your teeth.
Our in-house milling unit will then custom cut your crown from a block of ceramic using a diamond cutting technique.
Finally, the dentist makes any final adjustment to your same-day crown and places it in your mouth: a perfect fit for your individual smile.
Clinical studies have demonstrated that 96 percent of patients continue to enjoy successful restorations after 9 years, and 84 percent still have their CEREC-based crowns after 18 years. These are outstanding results, especially when compared to the inlays of the past. We are always excited to offer our patients the latest that modern dentistry has to offer, and the CEREC procedure is no different.
To learn more about our in-house CEREC technology, please call DeWitt Dental Associates today at 303-321-5656 to schedule your appointment with one of our Cherry Creek cosmetic dentists.