As someone who is missing one or more teeth, you likely are a good candidate for a few different tooth replacement options. One such option is dental bridges, which have been a good option for many people. There are also dental implants and dentures, both of which could be a good fit for your goals. The only way to know whether dental bridges are right for you is to visit the experienced dentists at DeWitt Dental Associates. We are excited to meet you and discuss all of your options for restoring the appearance of your smile, as well as the strength and durability of your teeth.
How do you know if a Dental Bridge is right for replacing your missing Teeth?
The only way to know for sure if you are a good dental bridges candidate is to visit an experienced dentist, such as the caring and skilled dentists at DeWitt Dental Associates. Our dentists will evaluate your teeth and bite, and discuss your expectations of teeth replacements with you. Then they can recommend the tooth replacement options that will be a good match for you. Generally, you may be a good candidate for dental bridges if one or more of the following statements applies to you:
You are missing one or more teeth
You want to restore your ability to pronounce certain words and speak well
You want to restore a full, attractive smile
You want a long-lasting way to replace missing teeth
You want durable, sturdy replacement teeth
In a traditional approach to dental bridges, the dentist first makes sure the natural teeth surrounding the missing tooth gap are strong and healthy, so that they can support the dental crowns connected to the artificial replacement tooth. But modern dentistry allow us to place a dental bridge even if there are not surrounding natural teeth. The way we do so is with dental implants. Dental implants are titanium replacement tooth roots placed in the bone beneath your gums. The crowns of the dental bridge can be attached to dental implants instead of natural teeth.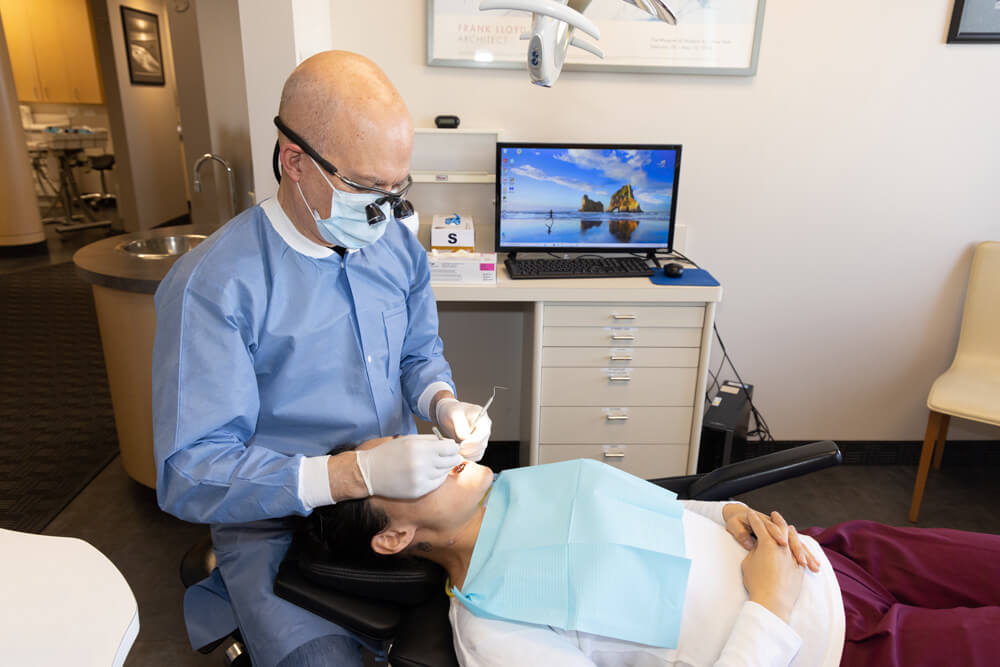 Deciding which Tooth Replacement Option meets all of your Expectations
You deserve the care and experience of a dentist who is personally committed to helping you find the best way to replace your missing teeth. Our dentists in Denver want you to have a strong, healthy and great-looking smile, and we will provide the guidance and information you need to decide what type of treatment plan is the best match for your goals, budget and expectations.
To schedule a consultation with one of our experienced dentists, please call DeWitt Dental Associates at 303-321-5656. We provide teeth replacements, including dental bridges, to all of Cherry Creek, Denver and the surrounding areas in Colorado.