Porcelain veneers are one of the most versatile and effective cosmetic dentistry treatments. At DeWitt Dental Associates, our Cherry Creek cosmetic dentists use porcelain veneers to treat a number of aesthetic imperfections including:
Chipped or cracked enamel
Uneven tooth sizes
Irregular tooth shapes
Gaps and spaces
Crooked tooth presentation
Severe tooth discoloration
If you are struggling with any of these issues, give us a call at 303-321-5656 to schedule your porcelain veneers consultation today.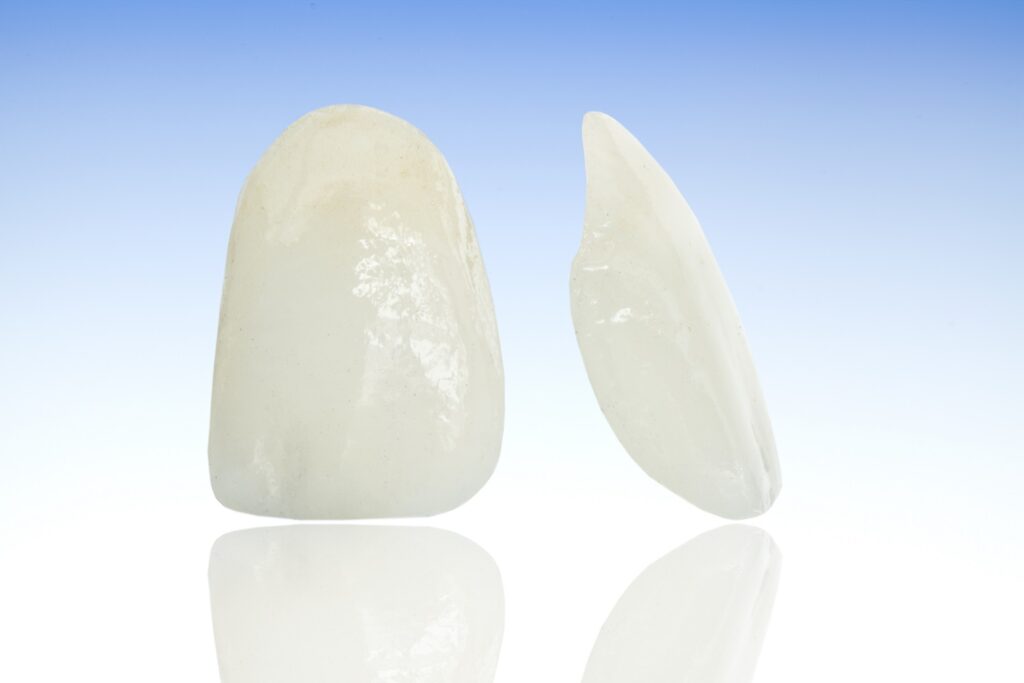 Benefits of Porcelain Veneers
Porcelain veneers can be shaped and colored to fit seamlessly into your smile. Placed on just a single tooth or on multiple teeth, veneers can perfect even pronounced cosmetic concerns, restoring a beautiful and confident smile you'll be proud to show the world.
A fast process, porcelain veneers can perfect your smile over the course of just a few visits to our Cherry Creek dental office, allowing you to enjoy a brilliant smile without several time-consuming visits. What's more, after placement, veneers do not require any special care. Simply brushing, flossing, and visiting our office for checkups is often enough to keep veneers bright and beautiful for several years.
Porcelain is naturally stain-resistant and reflects light just like your natural tooth enamel. This gives veneers the dual benefit of remaining white while still looking completely natural. It may be necessary to occasionally whiten adjacent teeth, but properly cared for veneers should retain their brilliance for several years.
In addition to being durable, easy to care for, and resistant to staining, porcelain veneers are able to address several cosmetic imperfections at once and can, in some cases, be used as a stand-alone option for a complete smile makeover. During your initial consultation with one of our experienced cosmetic dentists, we can discuss your particular concerns and help you determine if porcelain veneers are the best fit for your needs.
Call us at 303-321-5656 or contact DeWitt Dental Associates online to schedule your consultation. We welcome patients from all Metro Denver and Front Range communities.