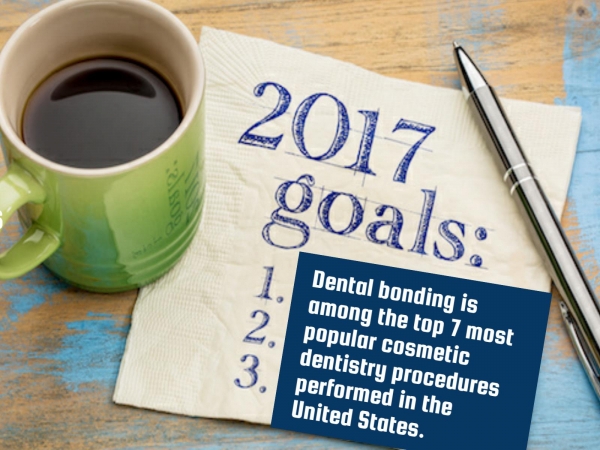 Many people strive to make New Year's resolutions at the start of a new year. For some, it's hitting the gym. For others, it's restoring their smile. Dental bonding is a very beneficial procedure that can help enhance your already beautiful smile. But how, exactly, does dental bonding restore your teeth?
Dental bonding is a cosmetic dentistry solution that should be considered for the following:
Repairing decayed teeth
Repairing chipped or cracked teeth
Improving the appearance of discolored teeth
Closing spaces between teeth
Making teeth look longer
Changing the shape of teeth
Protecting a portion of the tooth's root that has been exposed due to receding gums
Dental bonding is among the easiest and least expensive of cosmetic dental procedures. A tooth-colored resin material is applied to your teeth and hardened with a special UV light, leaving your smile sparkling and strong.
There are many benefits to this procedure, including:
Little to no removal of enamel, retaining the health and natural structure of your tooth
Less extensive procedure when compared to veneers or crowns
Anesthesia is not required (unless being used to fill a cavity)
Highly customizable depending on your needs
To fully determine if dental bonding is the right cosmetic dental procedure for you, our dentists will meet with you in person to discuss your oral healthcare goals and needs. Together, we will formulate your personalized treatment plan to help you get the smile you want to achieve.
If you are in the Denver area and would like to learn more about your cosmetic dentistry options, give our office a call at 303-321-5656 to schedule your initial consultation.