If you're missing teeth, it's important to restore your smile as quickly as possible to help avoid further health complications. Fortunately, dental implants offer a permanent solution that addresses missing teeth, and can improve the appearance of your smile. Check out our new infographic that illustrates the benefits associated with this cosmetic dentistry procedure.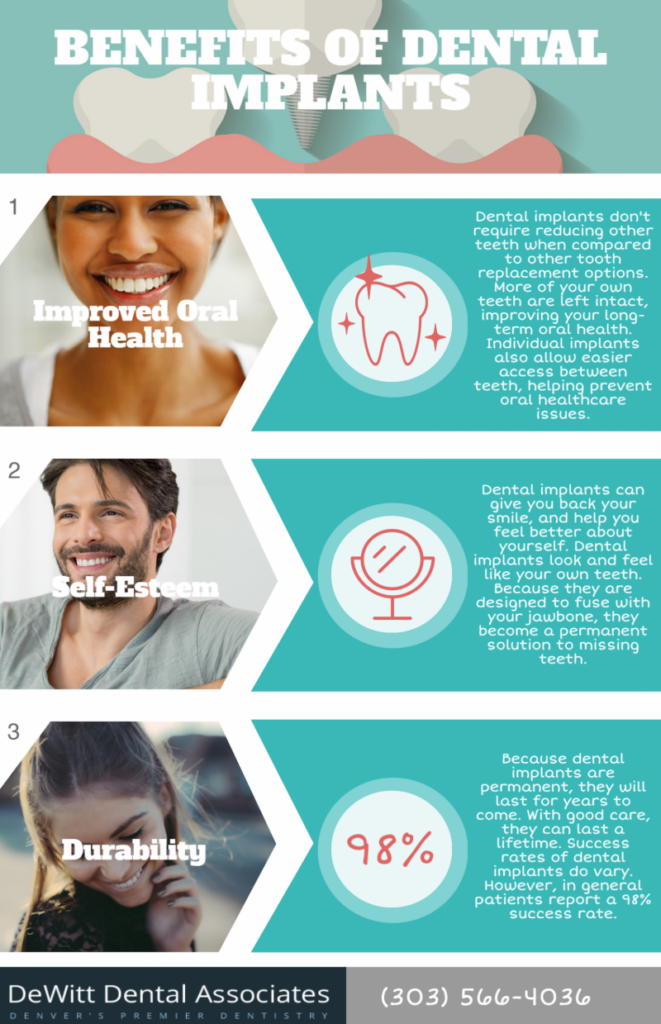 Our dentists at DeWitt Dental Associates can help you determine if dental implants are right for you. We will meet with you in person to discuss your oral healthcare goals and needs. Together, we will formulate your personalized treatment plan to help you get the smile of your dreams.
If you're in the Cherry Creek area and would like to learn more about your dental implant options, give our office a call at 303-321-5656 to schedule your initial consultation.