Everyone wants to look great at holiday parties and family gatherings. Make sure you have the confidence of a white smile with DeWitt Dental Associate's 4 tips for keeping your teeth white over the holidays:
Rinse or brush after wine and other foods and beverages. Wine, coffee, tea, berries, fruit juice and tomato sauce – these are just some of the major teeth stainers. Experts say that if whatever you are about to enjoy could stain your clothes, then it can stain your teeth. To combat the staining effects of these foods, rinse your mouth out with water or brush your teeth after consuming.
Stick to your oral hygiene routine. Late nights with friends and family can make it easy to talk yourself out of flossing, but make sure you still brush at least twice a day and floss once a day. Dental hygiene can't remove yellow teeth stains, but it helps to prevent staining.
Don't smoke. Smoking tobacco causes brown teeth stains that deeply penetrate your teeth enamel. Now is a great time to quit! It's good for both your health and the appearance of your teeth. Quitting smoking also drastically reduces your risk of gum disease.
Visit our dentist for a pre-holiday teeth whitening touch-up. Make sure you look your best this holiday season by getting your teeth whitened at our dental practice. With Zoom! teeth whitening, you can get bright white teeth in about one hour, and the results will be long lasting. With Life-Like teeth whitening, you can complete the treatment at home in as little as two weeks.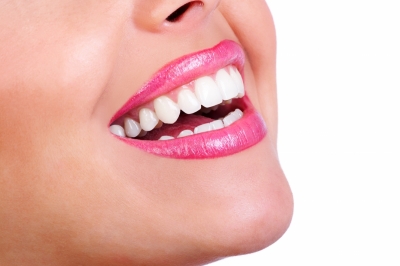 If you want to get rid of teeth stains quickly before the holidays, please contact DeWitt Dental Associates to schedule a consultation with our experienced Denver dentists to learn about your teeth whitening options.