Like charcoal teeth whitening, using strawberries to brighten your smile has been touted as a miracle at-home treatment by some holistic bloggers and websites. According to these sources, mixing baking soda with crushed strawberries and brushing with the mixture can remove surface stains and help whiten teeth. And this is not entirely false.
Indeed, research conducted at the University of Iowa found that this mixture was capable of removing surface debris from teeth. Unfortunately, due to the high concentration of both citric and malic acid in strawberries, this mixture reduced surface hardness on subjects' teeth by 10%. Not only can this lead to tooth sensitivity, it can allow dentin – the yellowish, calcified tissue just below your enamel – to show through, further yellowing teeth.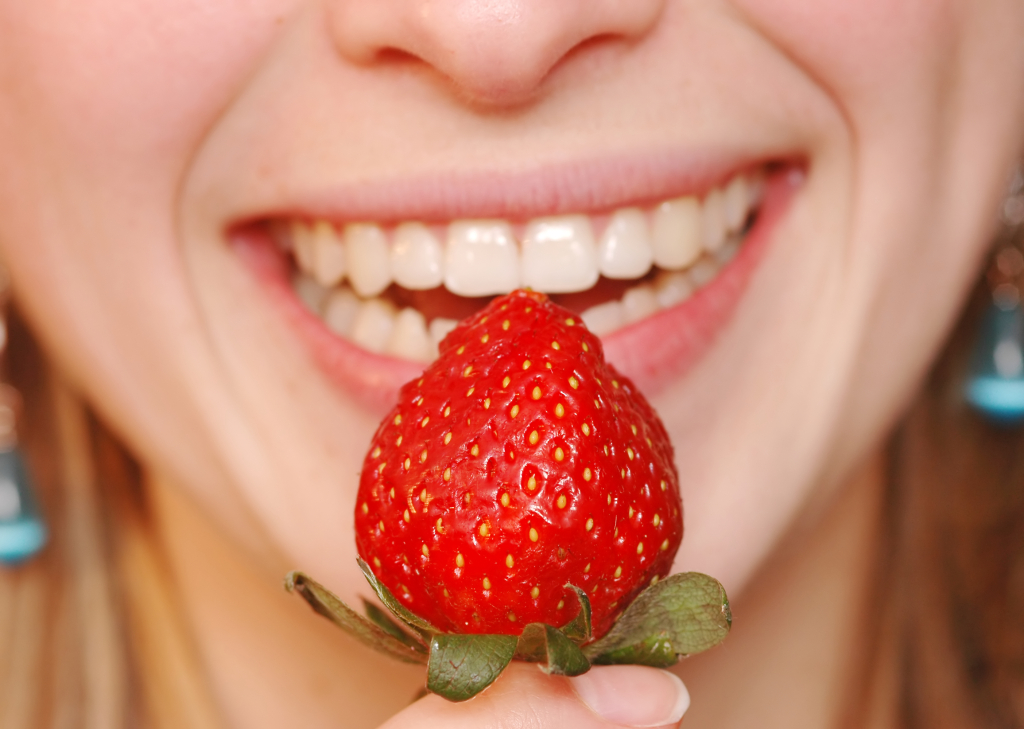 The takeaway? Strawberries have the same tooth whitening properties as most over the counter toothpaste. Their acid content aids in the removal of surface debris and plaque, but it also impacts enamel strength and offers nothing to counter this negative impact. Therefore, as with charcoal teeth whitening, brightening your smile with strawberries is not recommended. In fact, it is discouraged by most dental professionals.
If you are looking for a safe and effective tooth whitening option in Cherry Creek or surrounding areas of Colorado, DeWitt Dental Associates can help. Our experienced cosmetic dentists can determine the cause of your tooth discoloration and the types of staining present to personalize your tooth whitening treatment for optimal results – without reducing enamel hardness and increasing risks of tooth sensitivity.
We offer in-office whitening and take-home kits, giving you an opportunity to improve the shade of your teeth in the manner and amount of time you find most appealing. What's more, because teeth whitening at DeWitt Dental Associates is done under the supervision of an experienced and highly trained cosmetic dentist, you can rest assured that your comfort, safety, and satisfaction are held as top priorities.
To schedule a tooth whitening consultation at our Cherry Creek office, please call DeWitt Dental Associates at 303-321-5656 today. Our cosmetic dentists provide exceptional services and individualized treatments for men and women living in Highlands Ranch, Littleton, Englewood, and the entire Metro Denver area.