Missing teeth can cause a myriad of serious dental health issues, such as additional tooth loss and jawbone deterioration. Fortunately, if you have missing teeth our team at DeWitt Dental Associates can provide you with a solution. We offer patients in the Cherry Creek area dental implants to help avoid these major problems and repair your smile.
Prior to opting for this beneficial procedure, patients oftentimes ask the question, "Do dental implants look natural?" The short answer is yes, dental implants look very natural when they are completed. But how, exactly, does this treatment achieve a natural looking outcome?
Ultimately, dental implants replace the missing tooth from root to crown. Although the implant itself plays an important role, the dental crowns are what significantly affect the appearance of your results. By utilizing digital tooth impressions and computer-aided technology, each crown we create is customized specifically to your dental needs.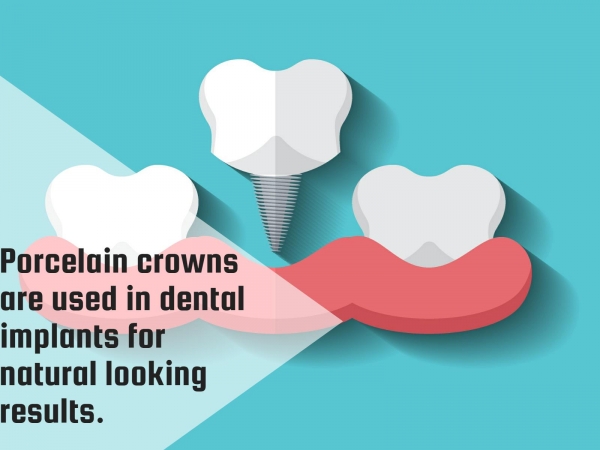 Made of high quality dental porcelain, crowns mimic natural teeth in the following ways:
Can be matched to the color, shade and shape of your teeth
Possess the same translucent, luster and light reflecting properties as your natural teeth
Are very durable and stable, making them feel like your own teeth
Can withstand chewing and biting forces similar to that of your teeth
Because this permanent solution blends in seamlessly with your smile, the results are very natural and can last for years.
Our experienced team will listen to your dental goals and needs to determine if this procedure is right for you. During your consultation, we will develop a personalized treatment plan to help deliver the sparkling smile you want to achieve.
If you are in the Cherry Creek area and would like to discuss your dental implant options with our dentists, give our office a call at 303-321-5656 to schedule your initial consultation.