In most cases, sedation dentistry refers to one of two things:
Oral sedation, which is accomplished with prescription medication
Nitrous oxide, also known as "laughing gas"
These types of dental sedation work quite well for many patients, enabling those who struggle with issues such as dental phobia, sensitive teeth, or TMJ to enjoy a pain and stress-free experience. However, some patients cannot find comfort while still conscious regardless of the typical efficacy of medications administered. For these patients, deeper IV sedation may be the best solution.
Benefits of IV Sedation
IV sedation is typically administered in mild to medium doses. These doses allow for deep relaxation without putting the patient to sleep. Even though awake, this level of sedation allows for little if any memory of the procedure.
For particularly nervous, fearful, or sensitive patients, we may recommend deeper IV sedation. With this option, the patient is placed in a sleep-like state for the entirety of the procedure. While under this level of IV sedation, there is no awareness of the sights, sounds, smells, or actions taking place, and no memories of the procedure upon waking.
During your initial consultation at our Cherry Creek office, we will listen to your concerns, review your medical history, and help you choose the type of dental sedation best suited to meet your needs.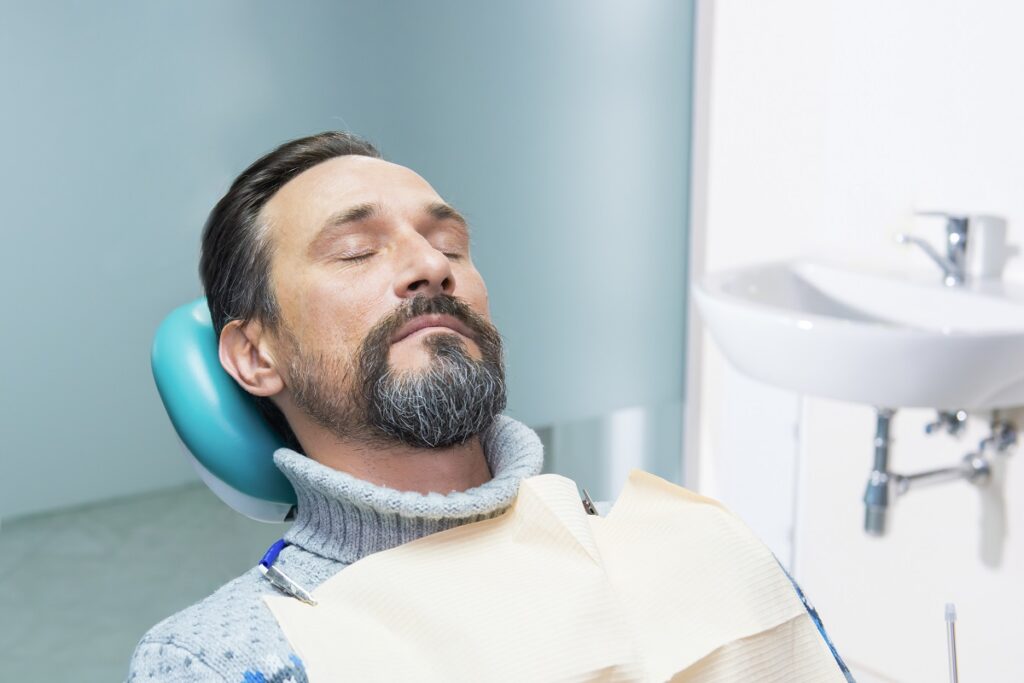 IV Sedation Safety Concerns
Injury from IV sedation is extremely rare. Leading risks include respiratory depression, which is typically a result of over-sedation, and hematoma formation at the site of needle placement. Studies into risks associated with IV sedation in dentistry have found that at-risk groups tend to be those with existing health conditions. We will carefully review your medical history before recommending IV sedation to help protect you against these risks.
At DeWitt Dental Associates, deep IV sedation is administered by a nurse anesthetist to help ensure patient safety. Vitals are constantly monitored while under sedation as well, enabling us to react appropriately should issues arise.
DeWitt Dental Associates is State-Certified to provide IV dental sedation.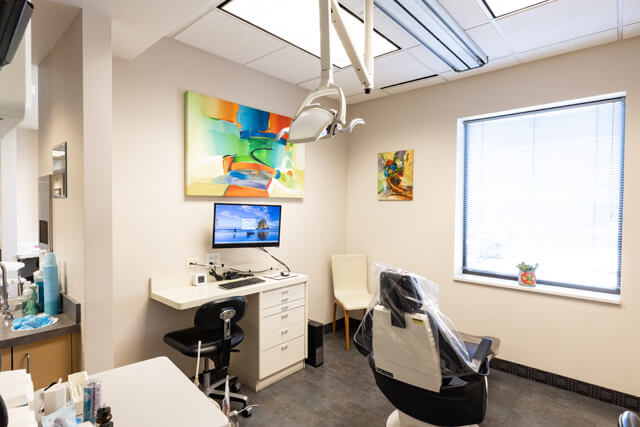 What's Best for You
We offer a range of sedation dentistry options to meet the needs of each patient. Our IV sedation certification enables us to offer deeper sedation than most Denver-area dental offices, though we continue to offer milder nitrous oxide and conscious oral sedation options as well. It is our goal to meet the exact needs of each patient. We look forward to meeting with you to discuss your needs and to help you determine if sedation dentistry is the best fit.
To schedule your consultation at our Cherry Creek office, please call 303-321-5656 today. DeWitt Dental Associates serves the Metro Denver area and all surrounding communities.