Dental phobia or increased anxiety during dental visits are two of the leading reasons people look to sedation dentistry. However, these emotional discomforts are far from the only reasons to consider adding sedation to your visit.
Our Cherry Creek sedation dentists utilize this safe and effective option to address many causes of physical and emotional uneasiness. We welcome an opportunity to meet with you, discuss your needs, and help you decide if sedation is a suitable option during your next dental visit.
You may benefit from sedation dentistry if you:
Suffer from dental phobia
Dislike the sights, smells, or sounds of dental offices
Have very sensitive teeth
Suffer from TMJ
Have an overactive gag-reflex
Have a high tolerance for pain medications
In short, if there is any reason you choose to avoid dental care, sedation may be a useful addition to your treatment.
We provide two types of sedation at our Cherry Creek office:
Nitrous oxide
IV sedation
There are various benefits offered by both of these sedation dentistry options, but neither one is a perfect fit for every patient. The best way to learn which type of sedation will be of most benefit to you is through a one-on-one consultation with one of our experienced sedation dentists.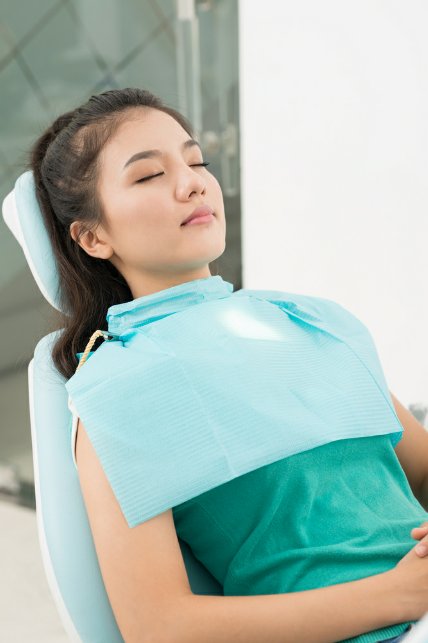 To schedule your sedation dentistry consultation at our Cherry Creek office, please contact DeWitt Dental Associates today. We serve patients living in all Metro Denver communities.